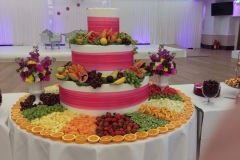 24 Photos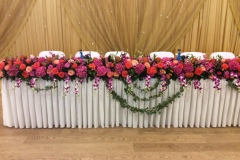 6 Photos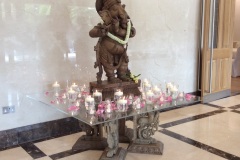 11 Photos
Oshwal Centre
Coopers Lane Road, Potters Bar, EN6 4DG
Office contact details:
(T) +44(0)1707 643 838 | (E) admin@oshwal.org
Oshwal Centre, Potters Bar, is the perfect venue for your wedding and for celebrating all your special occasions. Set in idyllic surroundings with the magnificent Jain Temple located within its own landscaped gardens and recently fully refurbished modern halls, the venue offers a perfect interlace of tranquil traditional authenticity and modern design.
Venue features
2 large halls each with maximum capacity of 500 people
State of the art lighting and sound system
Registered venue for performing civil marriages
3 Spacious changing rooms
6 Plasma Screens in the upstairs hall
3 Plasma Screens in the downstairs hall
Wi-fi Access
On-site parking for 500 cars
On-site Children's play area
2 Spacious kitchens
Projector Screen
Tables & Chairs
Disabled step-free access & lift
Set within excess of 70 acres of countryside, Oshwal Centre grounds has a beautiful Temple (or "Derasar") with manicured landscape gardens.
There is a purpose built children's playground within the grounds.
Newly extended and refurbished Oshwal House, offers the perfect venue for smaller family celebrations, with standing capacity of 150, seated (theatre style) 100 and seated (with tables) 75.
How to get to Oshwal Centre
The nearest Underground Tube Station is Cockfosters (on the Piccadilly Line). The nearest British Railway Station is Potters Bar Station.
It is a short taxi journey from both these stations to Oshwal Centre.
Alternatively, you can take a bus 298 (from Cockfosters) and 84 to Potters Bar bus station and then it is 22-35 minutes (depending on walking speed) walk to Oshwal Centre.